Recycling Your Christmas Tree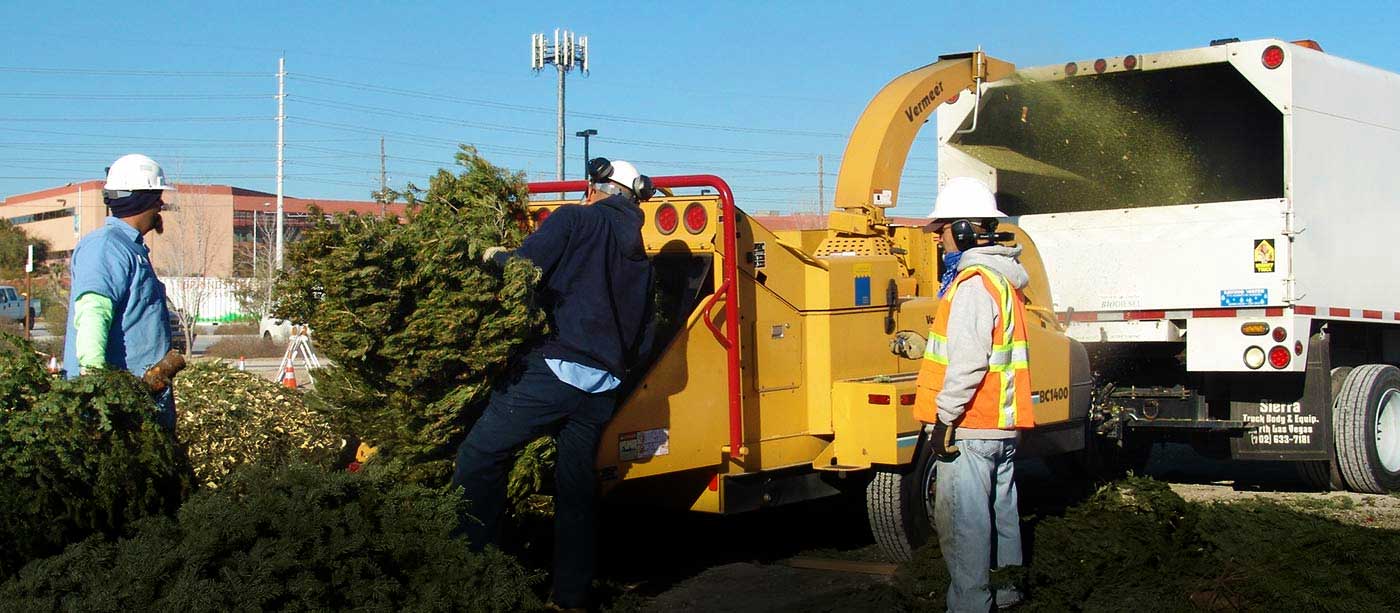 Photo courtesy of Spring Preserve
1935 S. Campbell Ave., at the fenced area at the NW end of the parking lot directly behind the store.

When: 12/26- 1/1 Noon-6PM daily
Fee: Suggested $2, to benefit the Ozarks Trail Council Boy Scouts Wa-Sha-She Lodge Order of the Arrow
Use: For the 32nd consecutive year, Bass Pro Shop is partnering with the MO Department of Conservation to recycle Christmas trees to provide wildlife habitat for rabbits, quail and songbirds at the Bois D' Arc Conservation Area NW of Springfield.
More Info: Larry Whiteley 417-873-5022
1345 S. Fort Ave, Springfield, MO 65807
When: 12/26-1/13 8-5PM, Mon-Sat; 10-5PM, Sunday
Fee: Suggested $5, to benefit The Kitchen, Inc.
Use: Donated trees will be ground into wood chip mulch, available for free. Bring your own container if you'd like to take mulch home. No flocked trees accepted and please remove all ornaments prior.
More Info: 417-862-3707
West on Sunshine (U.S. 60); South of FR 115. Turn left on Farm Road 164. Follow signs to Yardwaste Recycling Center. **Trees not accepted at the Franklin and Lone Pine recycling centers.**

When: Year-round. Center will be closed on Jan. 1st but open 8-5PM, Tuesdays-Saturdays; closed Sundays and Mondays.
Fee: Free for residential disposal of Christmas trees only until 1/31; donations always accepted.
More Info: 417-864-1904
Burned-out Christmas lights can be recycled, and if Santa brought you a new computer or other electronic devices, you can safely recycle these as well. Please call the recycling hotline or visit springfieldmo.gov/recycling for information!
**It is important to never burn your Christmas tree in the fireplace or wood stove. Pines, firs and other evergreens have a high content of flammable turpentine oils. Burning the tree may contribute to creosote buildup and risk a chimney fire.**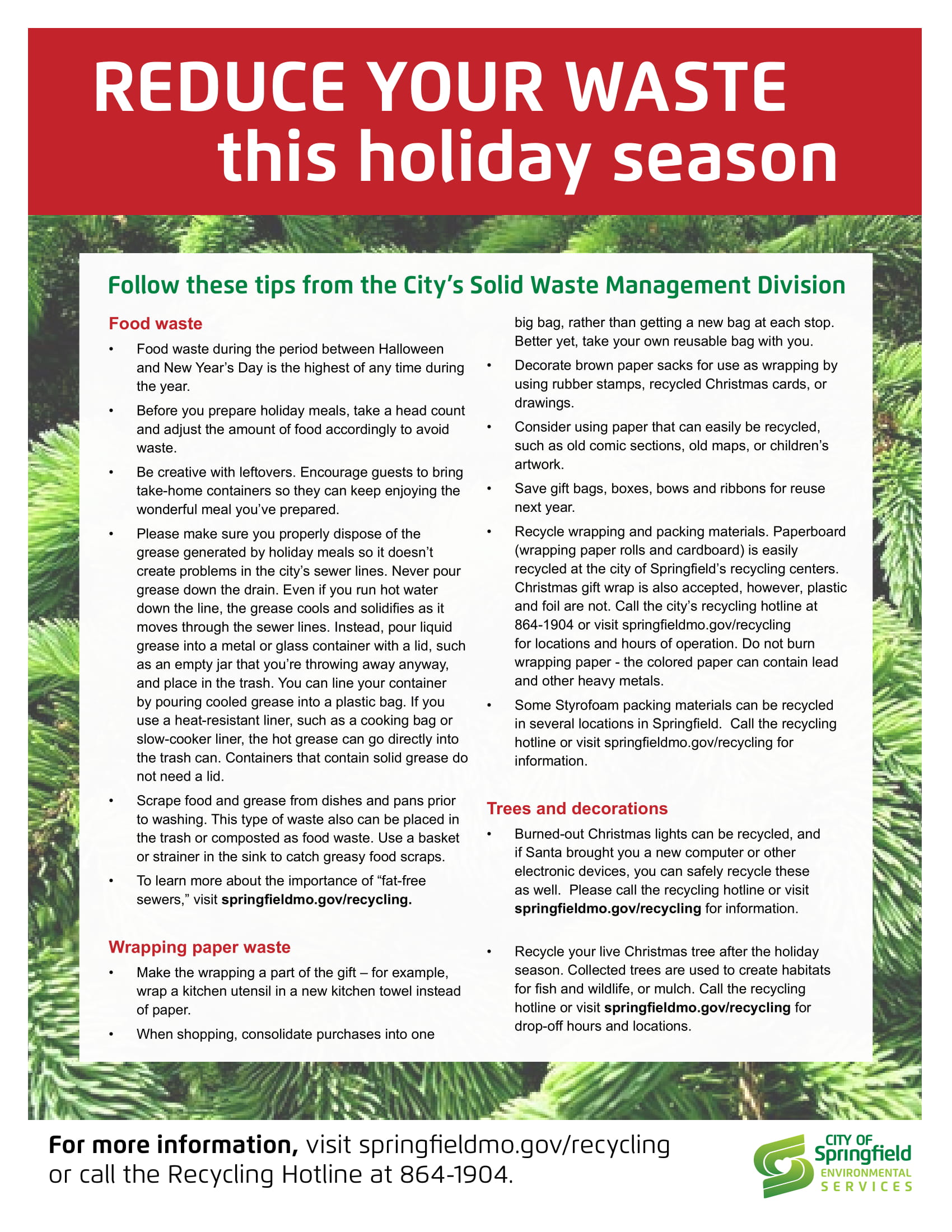 ENJOY THIS HOLIDAY SEASON AND PLEASE BE CAREFUL WHEN DISPOSING OF YOUR TREES AND WREATHS! HAPPY HOLIDAYS!