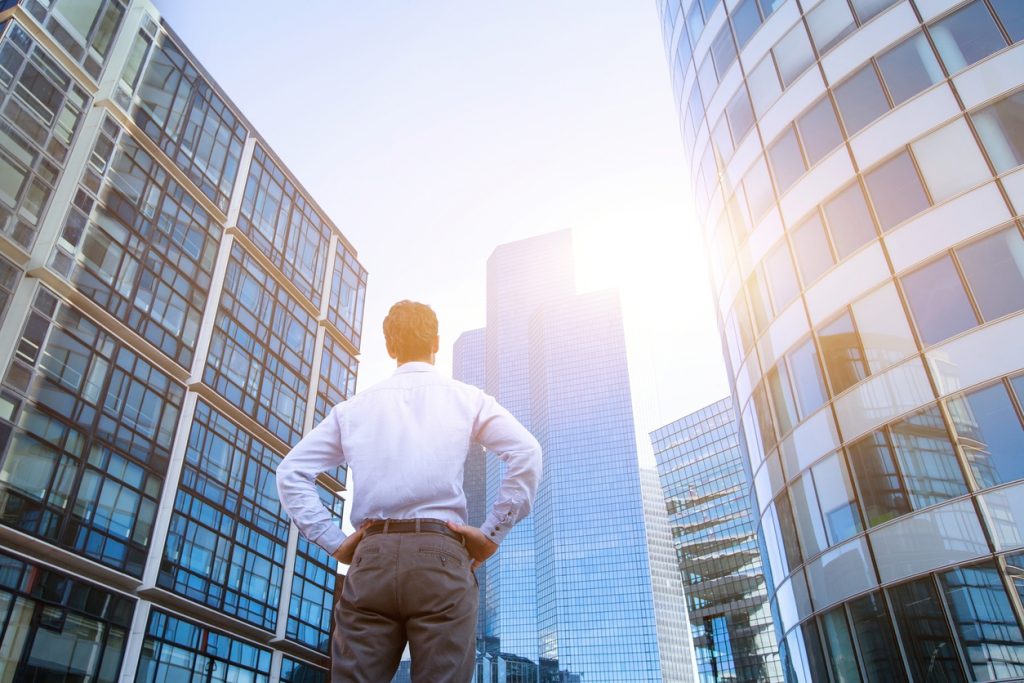 Are you looking for a commercial property that has the means of a regular residential property but the location for prime consumer traffic? Maybe you've always wanted to become an investor to lease commercial property in a growing area? We've got you covered!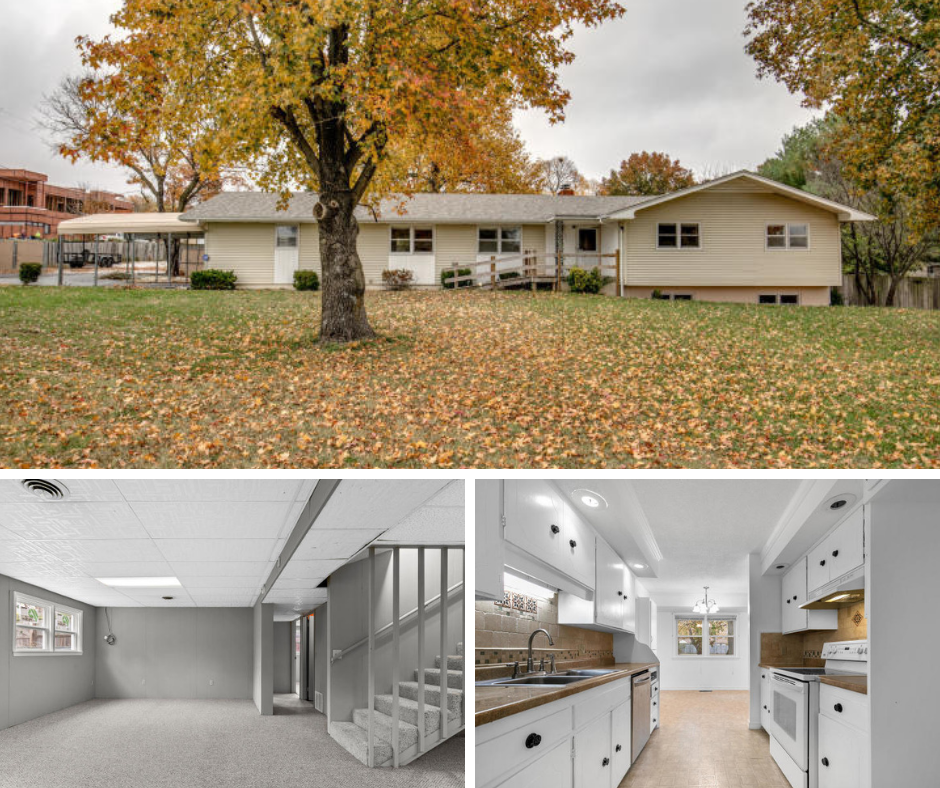 4244 South FR 137 was recently annexed into City of Springfield and re-zoned as O-1, Office District. This is a fantastic property that sits on 1.02 acres and situated in a prime South Springfield location. See the gold star for the location in the picture below.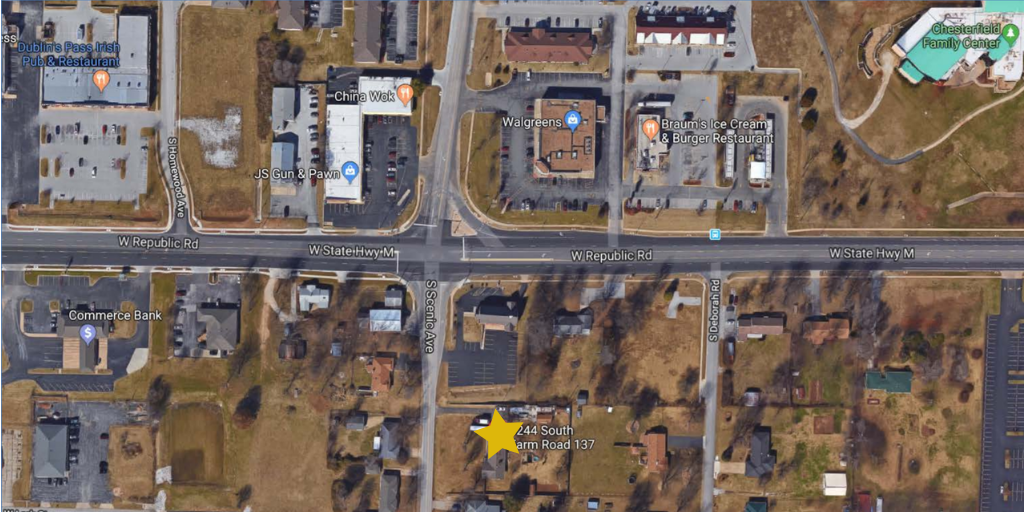 With the plans to extend Kansas Expressway, much more traffic is expected to funnel through this populated area. Lately, there has been an influx of businesses popping up around the Republic Road area in hopes to attract residents. "Now, there are plans for the land next to the neighborhood Walmart, to soon become a shopping center." says Jasmine Dell, Ky3.
Now would be the most ideal time to puchase a commercial property in this area since so multiple parcels of land have already been purchased for future construction.
When buying commercial property, you also secure some tax benefits. "Interest, depreciation and amortization expense, and some non-mortgage expenses can be deducted from your return. For an SBA 504 transaction, for example, most companies create a new operating company that will own the building. The business then pays rent to the operating company, which can take a number of expense deductions. Part of the business owner's income is legally sheltered from taxes." says business.com.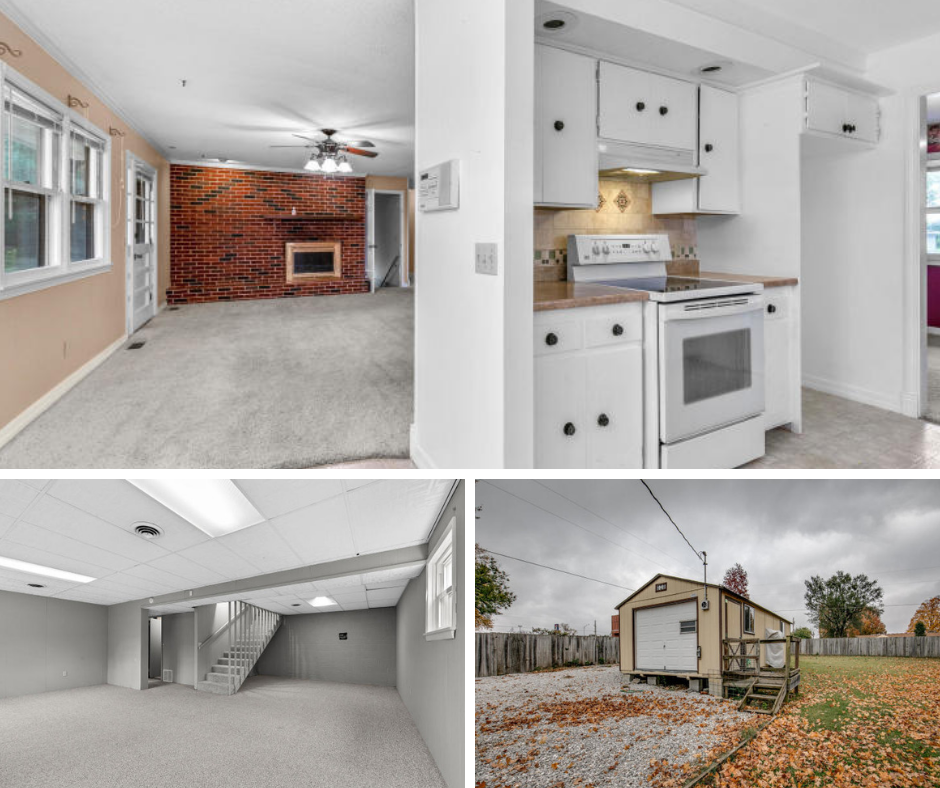 This commercial property features a well maintained five bedroom home with:
New Roof • Three Living Spaces • Kitchen/Dining Combination • Formal Dining Room • Wood Burning Fireplace • Over-sized 2 Car Attached Garage • Carport • Fenced Yard
This would be ideal for any small business that has been working from home already and needs a better location for their clientele to find their business. You could potentially lease out certain areas of the building (ie: basement) to other small business owners who just need the quiet space.
Owning commercial property in this particular South Springfield location would be a huge benefit for any real estate investor or entrepreneur. Buying a commercial building instead of renting is an incredible option for many small business owners. It can save money, create wealth and add to an entrepreneur's ongoing success.
For a showing, please text or call 417.501.5091. We'd love to answer all your real estate investment or home buying questions!