We know throwing a party can be super fun with mass amounts of holiday treats, good friends, lil smokies, and absurd quantities of alcoholic beverages..but here's the thing, who likes the clean up after?

You're in luck! We've gathered a list of all the different New Year's Eve parties that will clean up the mess for you! Take a look.
DOWNTOWN SPRINGFIELD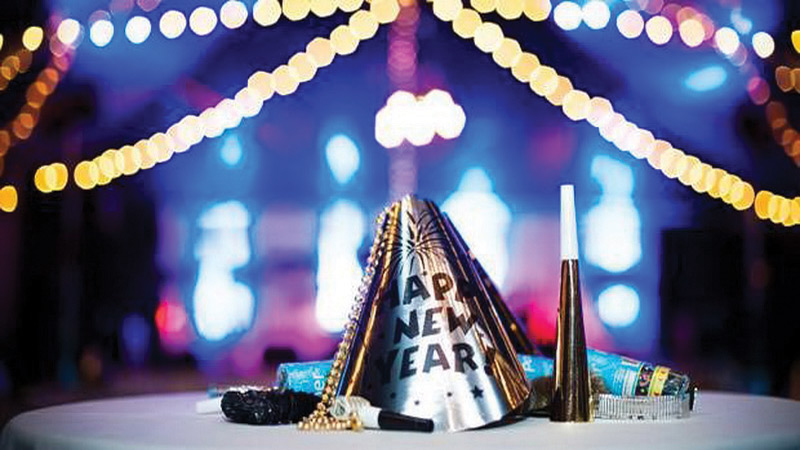 Crawl between 12 great downtown bars all night long and enjoy live music, dancing, meeting new people, balloon drops, drink specials, and champagne toasts! Buy wristbands at any bar location, Stick It In Your Ear and the Holiday Inn Express by National Ave.
Cost: $10 / 21+
Time: 8:30 pm
GG during December is a beachy wonderland! This evening will be one for the books with Tony Chackal all night, drink specials and a champagne countdown at midnight. This is one insane party you do NOT want to miss! Call 417-425-5162 for more information.
Cost: $25 / 21+ / includes 1 Sippin Santa cocktail of your choice, free bar snacks and a Lamarca Prosecco mini at midnight
Time: 8pm
To start, enjoy a quiet 4 course gourmet dinner – but hurry and reserve your seating! At 9, live music from Jonathan Joseph and Friends will be playing all evening long and is open to the public! Be sure to squeeze in the famous #hotelvandivortbathroomselfie before the rest of downtown crowd. Dinner seats won't last long! Reserve your table today, call 417-851-5209.
Cost: $75 / 4 course dinner
Time: 9pm
Come and enjoy this high energy downtown bar and a free champagne toast at midnight! This place is known for their incredible energy & wild dance floor! There will be a live DJ and an hour long production on stage. Get there early, they always hit max capacity! Call 417-864-4572 for reservations and bottle service.
Cost: $10 Adults / $15 Minors 18+
Time: Happy Hour is 5 – 9pm (2 for 1 drinks) & NYE Show Starts 10:50pm
Relax in this cozy atmosphere with cocktail specials, DJ Imperial with the tunes and a cheers at midnight!
Cost: No Cover, 21+
Time: 8pm – 1am
This is one of our favorite stops downtown! Beautifully remodeled interior with a friendly staff that overlooks the Square. For NYE, guests can choose from a 3 course dinner, 5 course dinner, or ala carte menu. Each selection comes with a complimentary glass of champagne upon arrival and a champagne toast at midnight. Ring in 2019 with some local fare! Call ahead 24 hours in advance for reservations 417.429.9020.
Cost: $35-$55
Time: 4pm
Biggest dance floor and country bar in the city is throwing a huge party including a balloon drop filled with cash/prizes, free party favors and a champagne toast! Call 417-720-1167 for more information.
Time: 7pm
No real NYE party, just a real cool bar. This relaxed environment plays a stellar music selection and has multiple table games, tower Jenga, darts, and projector screens! Be sure to get there early to snag the pool table! Call 417-987-0146 for more information. No cover.
LIVE SHOWS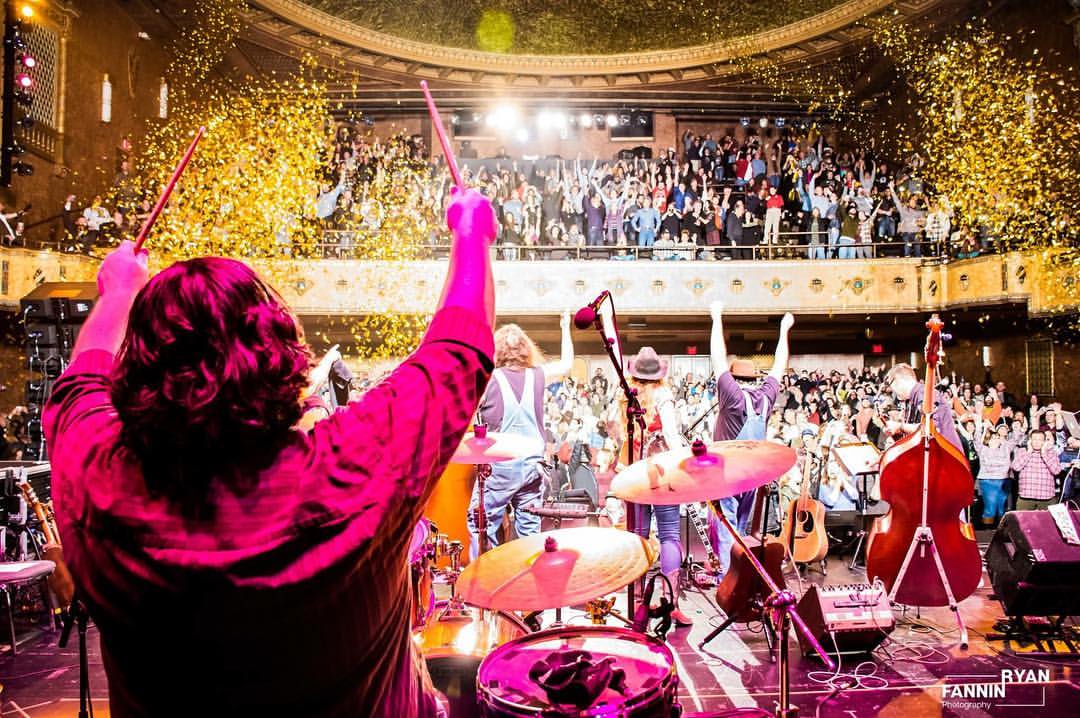 Are you ready for the most entertaining evening of your life? Big Smith Family Reunion is BACK by popular demand after the last two years blow out parties left everyone speechless! There are a limited amount of tickets for this event, so reserve now or call their box office 417-863-9491 with any questions.

Cost: $40-$99 Get tickets here

Time: 9:30pm
The Mixtapes don't mess around when they know their only job is to make every person in the building d a n c e! There will be food, drinks, a champagne toast, amongst other surprises. Call 417-403-7353 for more information.
Cost: $39 / 21+ Get tickets here
Time: 7pm
Begin the evening with famous stand-up comedians and end the night with a balloon drop and Member's Only to rock the night away! Depending on package, you will enjoy party favors, cash bar, live entertainment, four course dinner, late night pizza, and champagne toast. Call 417-866-5253 to reserve.
Cost: $45 – $110 / 21+ Get tickets here
Time: 8pm
A FULL night of entertainment with Machine Gun Kelly, the very talented Ryan Collins and The Rosy Hips! What?! Appetizers, balloon drop and complementary champagne toast included with ticket price. Call 417-889-6500 for more information.
Cost: $30 / 21+ Get tickets here
Time: 7pm
Enjoy a gorgeous evening benefitting a wonderful downtown relic, The History Museum. Live music by Vic Vaughan and Souled Out, live auction, food from The Order, a midnight dessert buffet, and of course a champagne toast. Ring in the new year supporting our local and historic business. Cocktail attire. Please contact Krista at 417-297-7005 with any questions.
Cost: Sponsorships $250+ Get tickets here
Time: 7pm
Stand-up comedian, actor, and producer, Jamie Kennedy, will be performing for the evening! Jamie has over 190 episodes of TV under his belt with major networks including Comedy Central, CBS, WB, MTV, NBC, Fox, and VH1. Reserve your spot today by calling 417-986-4866. Free parking available.
Cost: $40 21+ Get tickets here
Time: 8pm or 10:30pm shows available
Cost: $10 Get tickets here 18+

Time: 9pm
MASQUERADE BALL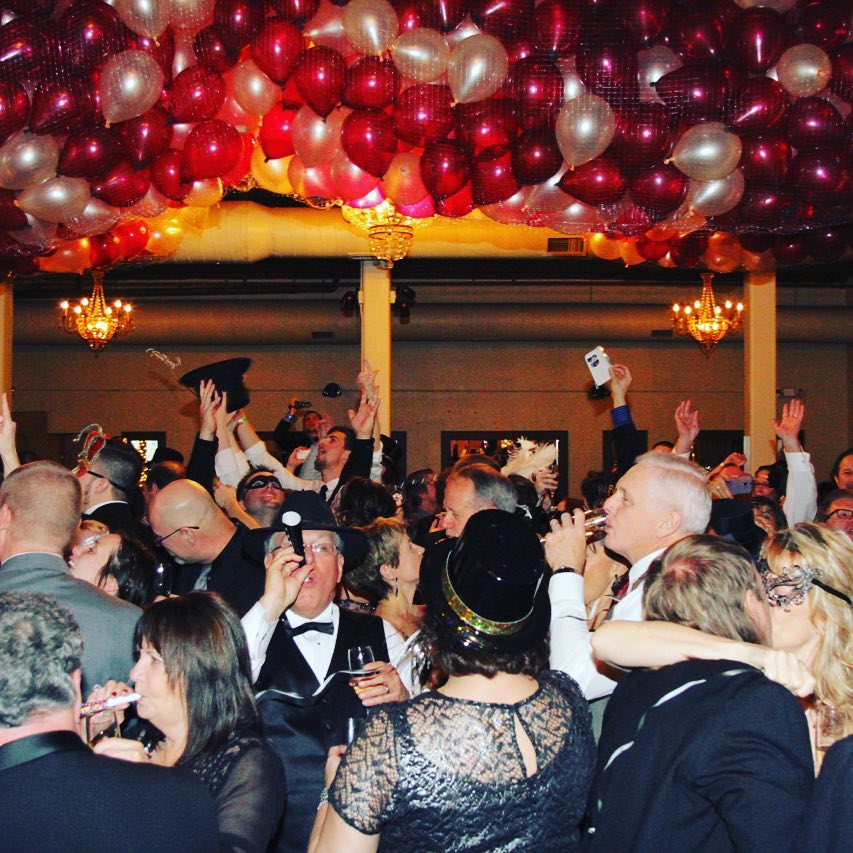 Complimentary valet parking, dinner/cocktail hour with cash bar, DJ and live music featuring Rick Lamb & Phin Addicts! Balloon drop featuring $1,000 in prizes and a champagne toast! Have fun with your costume, enjoy the music and ring in the new year in style! Masks and costumes optional. Call 417 869-6789 or 417 865-2255 or email events@cstreetsavoy.com to reserve your tickets.
Cost: $44-$72
Time: 7:30pm
50/50 Drawing to benefit The American Cancer Society.
An extravagant two course dinner in the castle's ballroom then the party moves to the theater for dessert, live music and dj, aerial art performers, champagne toast, and party favors. Cocktail attire. Code word gets you into the basement for a prohibition escape game. Celebrate the new year feeling like royalty! Call 417-865-1464 to reserve today.
Cost: $60-$65
Time: Doors open 7:15pm
Enjoy the magical ambiance of TB&B with a classic Hollywood theme dinner. Come dressed for the red carpet and enjoy a menu inspired by classic Hollywood restaurants. Your evening includes a 5 course meal with complimentary bubbly and musical guests Tweedle and the Dee singing classic standards. Call 417-866-7500 to make your reservation.
Cost: $50
Time: 7pm
SOUTH SPRINGFIELD EVENTS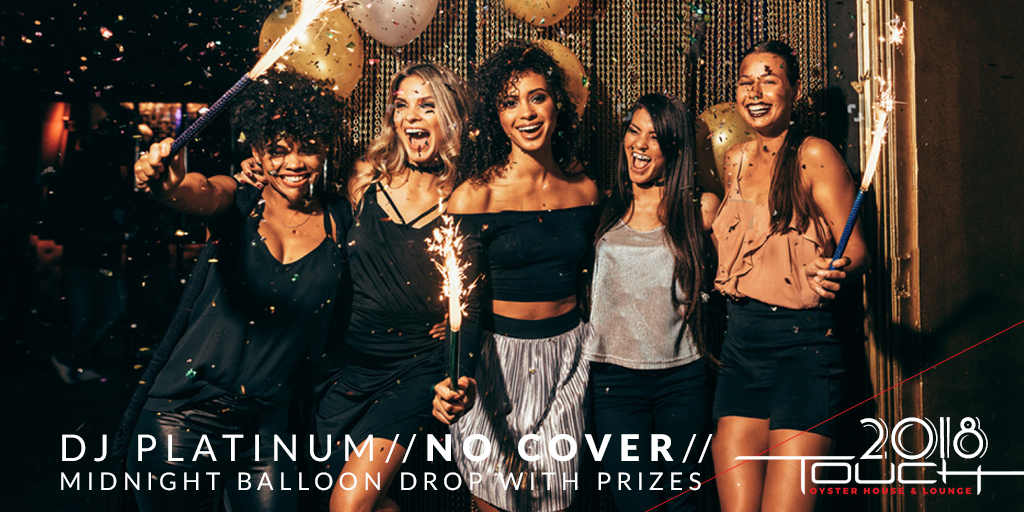 2018 NYE
Yesss, a black tie event! These are always a good time. Special limited menu for dinner reservations, there are two times & prices to choose from. After 10pm, the party starts and Touch becomes a dance floor complete with DJ Platinum. Insane bottle service specials (everything must go!), an a la carte menu available in lounge, balloon drop, door prizes and a midnight toast! Be sure to call 47-823-8383 for all reservations.
Cost: No cover / $50 per person at each table
Time: 4pm
Neighborhood favorite bar is throwing the party of the year featuring music from Donnie Ray & The Revolution! Ticket includes appetizer and dessert bar, raffle prizes, party favors, champagne toast, and balloon drop! Call to purchase tickets over phone or in store, 417-881-9730.
Cost: $30
Time: 6pm
Enjoy a 3 course meal with choice of sparkling wine or port wine pairing with dessert. Reserve by phone 417-883-8466 or online here! (scroll to bottom)
Cost: $40
Time: 6pm or 8pm seating
Friend's Karaoke Bar – Hands down one of the best karaoke spots in town! Ring in 2019 singing your past time favorites all night long. 21+, No cover.

Reverie – Just opened above Progress in Farmer's Park. Enjoy the atmosphere on the outdoor patio area or relax inside with a wide selection of cocktails, wine and beer. A cool place for anyone. No cover.
NORTH SPRINGFIELD NYE
A notorious dive bar in Springfield with friendly owners! From their FB page, "Get ready to un-impress! Get your beer can curlers, daisy dukes, and overhauls ready for the best end-of-the-year bash! Join us for karaoke, midnight buffet, red solo cup specials, and champagne! It's not classy but it will be a blast! Be there early to get your lawn chair & a parking space for yer big truck!" Call 417.862.0809 for more information.
Cost: No Cover
Time: 8pm
FAMILY FRIENDLY EVENTS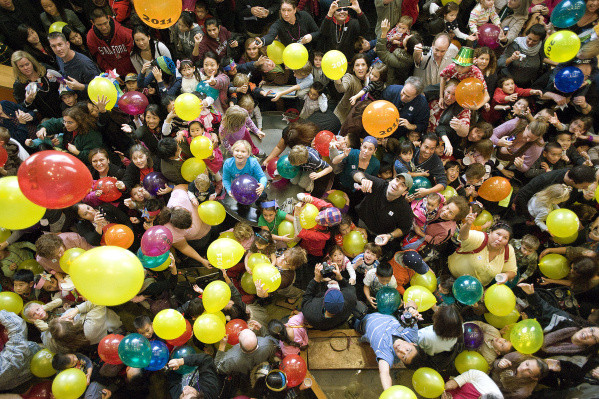 Family fun-filled day before the big night at The Discovery Center! 'Tons of activities, Big Ben photo booth, refreshments, a "British Invasion" Dance Party and a New Year's balloon drop at 6pm (midnight in London). Don't forget to put on your best British costume for a chance to win prizes throughout the day!' Call 417-862-9910 for more info.
Cost: General Admission
Time: 10am – 6pm
Free video games and access to our collection of pinball games, but also 80's trivia contest, 80's theme dress-up party all for one admission price! Bring the family and enjoy a full day of games and fun! Call 417-831-3665 for more information.
Cost: $7.50 / all ages
Time: 5pm
Bowl with family and friends into the evening with Andy B's with exclusive lane packages that include $20 FUNcard, one 1-topping pizza, and all you can bowl! Late Night Party includes these items plus 1 shareable and 1 bottle of champagne. See packages here. Call 417-883-1234 for more information.
Cost: Lane packages $140-$170
Time: Family Party 7pm-9:30pm or Late Night Party 10pm-1am
MEANS OF TRANSPORTATION IN SPRINGFIELD
Uber- Download the App on your smart phone and have a driver ready to pick you up at any location with easy GPS tracking!
Substitute Drivers- This business will drive you home in YOUR car so you don't have to leave it behind! Cash and credit cards accepted. How it works.. (417) 883-1900
Safe Rides- This Springfield business will drive your vehicle home too! Cash and credit cards accepted. (417) 234-8995
Yellow Cab- Cash and credit cards accepted. (417) 862-5511
Now that you've seen the list, get out there and explore our awesome city and please stay safe! Happy 2019 Everyone!
#sgfmo #417land #lovesgf #417spots #graddyrealestate