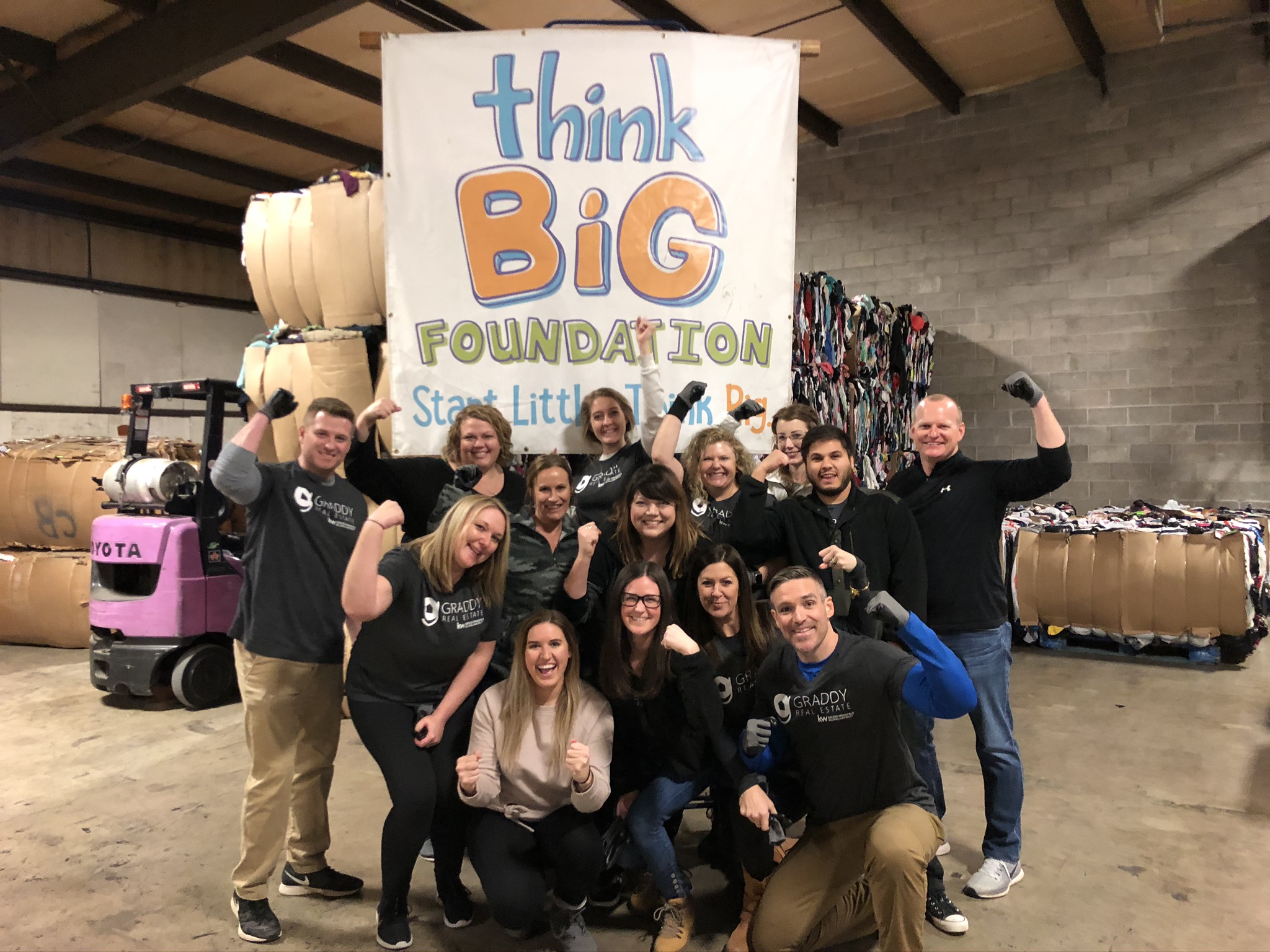 "We often think of giving in terms of money and one's ability to give a certain amount. But the act of giving means so much more. It means time, attention, compassion, presence, wisdom and a multitude of other things. And better yet, it's available to each and every person. The act of giving, in any context, can inspire us all to live a life of generosity and abundance." (source)
Here at GRE, we are passionate about helping others. Each month we are selecting a local organization that is in need of volunteers. For the month of January, our team volunteered for 3.5 hours at the Think Big Foundation in Springfield, Missouri.
In the duration of our time spent there, we sorted and bundled 12 crates of apparel that will total a $3,000 profit for Big Brothers Big Sisters of the Ozarks!

What is Think Big Foundation? Watch the short video below to learn more!